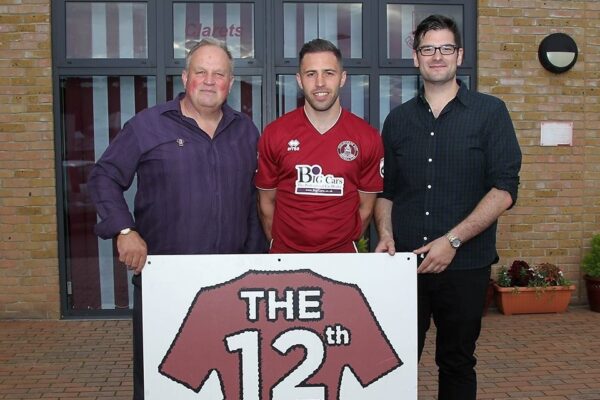 We are raising money to give the management team a bigger budget, helping them to bring in better quality players.
The 12th Man Fund has been a great success in the past, bringing in players such as:
Rory McAuley
Robbie Willmott
Both players went on to win the Player of the Year award!
Every penny you donate specifically to the 12th Man Fund goes towards improving the team and, to this end, funds raised are kept separate from the main fundraising account. The money YOU raise could prove to be the difference!
If you would like to donate to the 12th Man Fund, you can either set up a direct debit or make a one-off donation. Details are below.
---
Direct Debit
Bank: Co-operative
Bank Branch: Chelmsford
Sort Code: 08-92-99
Account Number: 65278550
Account Name: Chelmsford City Supporters' Club
---
One-off Donation
Alternatively, if you would like to make a one-off donation, please use the bank account details above and use the reference: "12th Man one-off".
Thank you for your support – it really does make a difference