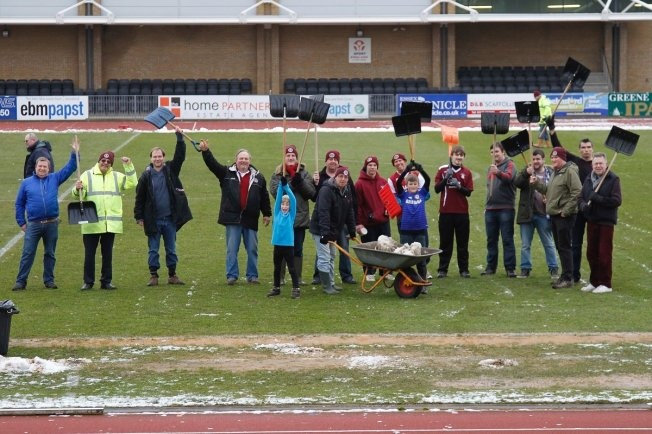 "To support and promote Chelmsford City Football Club and to serve our members' interests."
This was the mission statement at the very start – and even today this hasn't changed. The Supporters' Club is a non-profit-making, membership-based organisation with several roles. It's run by a committee, the members of which are elected on an annual basis by the membership.
The Supporters' Club has a long history of supporting the main club, and the goals include: raising funds for Chelmsford City FC; raising awareness of the Football Club in the local community; providing a 'mouthpiece' for the supporters; providing a 'line of communication' between the supporters and the Football Club.
These days it is sponsorship which provides a large part of City's income, but the Supporters' Club still has a vital role to play in financing several recent projects which, many of which are vital for the day-to-day running of the club. These include raising funds for the players' tunnel, the covered terracing, lights for training, dishwashers for the bar, plus a lawnmower and pitch spiking equipment.