Supporters' Club Committee 2020/21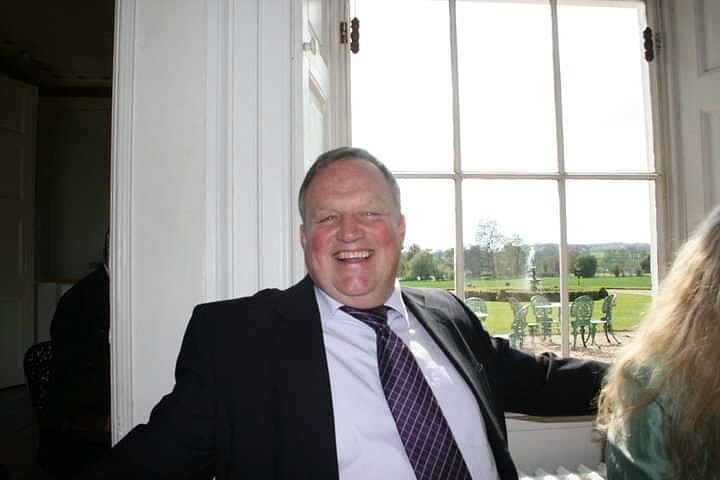 Chairman – Alan Jones
"Having moved to Chelmsford upon marrying in 1977, I was able to see City play at New Writtle Street a dozen or so times before the ground was sold. Fast forward to 2006 and the return to the borough, and The Gulag as Melbourne stadium is affectionately known."
"Although not able to attend the first match back in Chelmsford, it was later that season that I started to attend regularly. Having been actively involved with the Supporters' Club since then, I have been awarded Club Person of the Year and currently enjoy (?) the position of Chairman of the Supporters' Club."
"I am involved with my church and am also vice-president of the Chelmsford and District Model Railway Club. These all make inroads into my time, and I can honestly say my role as Chairman of the Supporters' Club is made a lot easier by the great committee, see below, and of course you, the fans of the Clarets."
---
Secretary – Debbie Brooks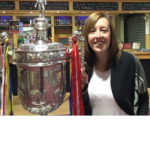 Debbie will be continuing her role as Secretary for the 2020/21 season.
"My dad starting bringing me along to New Writtle Street with him when I was around 3 years old and since then Chelmsford City Football club has been a big part of my family. When the club moved back to Chelmsford I started working behind the bar and have been there ever since.
It was an honour for me and my dad to be asked to become committee members of the Supporters' Club and I have been doing my best to support the club ever since."
---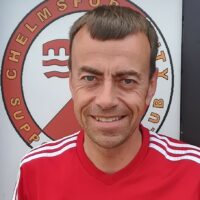 Vice Chairman – Andy Monk
Andy has been with us for two years and will be taking on the role as Secretary, along with Debbie Brooks. Andy was on our Events & Fundraising team last season.
"This is my second season as a committee member. I joined after I got talking with Simon Stancevic, Luke Owers & Alan Jones. We formed good friendships and as a result I wanted to do my bit to help the Supporters' Club and ultimately to benefit our football club.
The CCFC committee is an asset that many clubs can only dream about and its members have done\\ so much over the years to help raise funds and provide much needed resources."
"I have followed Chelmsford City FC for as long as I can remember, certainly back to the late seventies/early eighties. I do a shared role with Debbie Brooks as the committee secretary, but more often than not you will see me on the Supporters' Club table at games. I am also part of the matchday operations team, which involves putting up and taking down fencing, moving the dugouts, etc, and preparation during the off-season such as painting dressing rooms, cleaning up and doing any general duties that need some volunteers."
"Last season I cycled from London to Paris to raise money for St Helena Hospice and, of course, CCFC. This season I am hoping to cycle to a game to further raise much needed funds but COVID may obviously impact on that. My ambitions on the pitch are, of course promotion, but equally I would like to see things off the pitch progress, particularly with higher attendances by increasing awareness in the community. Of course success on the pitch helps, but that alone wouldn't necessarily generate new fans, only the returning of some old faces. The clubhouse is an asset and a very important income generator and I am sure with our new owners on board, things will only improve on this front."
---
Treasurer – Steve Monk
"I am currently the CCFC Supporters' Club committee treasurer as well as a matchday volunteer. Prior to the COVID restrictions I was always found on matchdays behind the Supporters' Club table. I have been an ever-present at Melbourne Park but had always watched Chelmsford City on and off going back to the New Writtle Street days."
---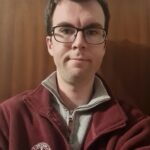 12th Man – Will Cresswell
"I have supported Chelmsford since 2010 (so relativity new) and have been involved with the Supporters' Club for about half that time. My family were the ones who I got the claret bug from so I have them to thank for the many fantastic years supporting Chelmsford (and long may that continue). We as fans have had many ups and downs supporting Chelmsford but I wouldn't change it for the world. I love this club and my hopes and dreams are to continue helping out in any way I can."
---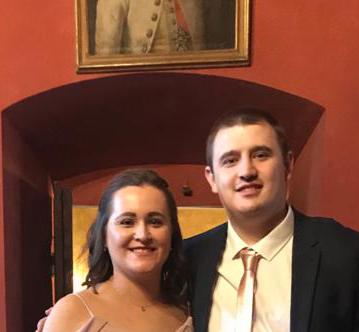 Matchday Operations – Andrew Palmer
"I have been watching City for many a year and have been a Supporters' Club committee member for the past five years. My role is matchday operations and I liaise with my fencing crew to make sure the ground is set up ready for a match day.
I've been up and down the country supporting my hometown club and have made what I call mates for life and shared some amazing moments with the Claret Army. I'm proud to be a part of this amazing club and would do anything I could to help the club progress."
---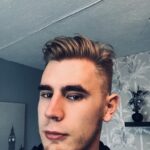 PR Officer & Website Administrator – Adam Palmer/Darren Smith
"My name is Adam Palmer. I've been following City since I was 10 but regularly started watching 12 years ago when I won season tickets and I haven't stopped watching since. I am a fully qualified football referee and West Ham fan as well. My role within the Supporters' Club is social media and website coordinator. If you have any ideas, please message me on Twitter or via my email down below. Wheel 'em In!!!!"
---
Events & Fundraising – Jon Read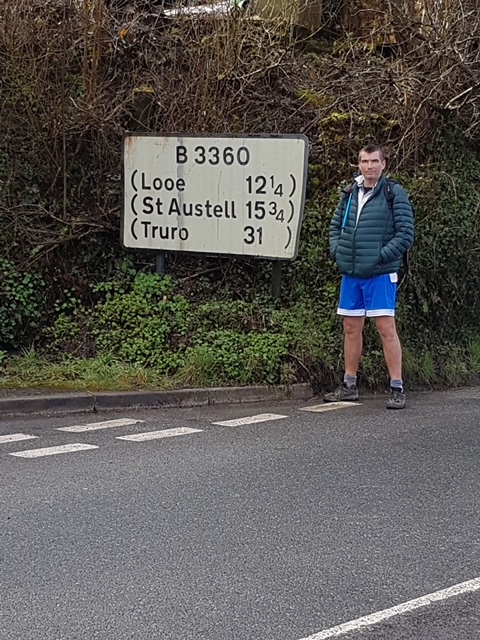 "A City fan since 1975, It's fair to say I've done a number of different jobs for the Supporters' Club. I'm a big fan of team spirit and there's nothing I like better than a challenge, especially when it comes to fundraising. Over the years, it's become clear there's more to life than just raising money for OUR club, so if we can do that AND help others out at the same time, that's a job well done, wouldn't you say. I'm a keen local cricketer, hiker, yo-yo dieter, cider taster and have two amazing kids keeping me going."
---
Away Travel – David Ramsey-Smith
David has been with us for three years and has taken on roles such as General Assistance, PR Officer & Website Administrator and will be taking on the responsibility for awayday travel this season.
"My ambition for when COVID is over is to see the coach thriving for every awayday! To book a place on an away coach, please give myself a call or text me on 07455 914923" (please see our Clarets on Tour page for more information).
---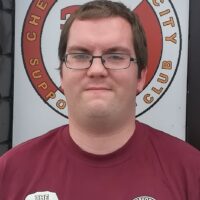 General Assistance/Away Travel – David Cresswell
David has been with us for many years now and was a part of the Events & Fundraising team last season.
This season David will be taking on the role of General Assistant!
---
Football Club Liaison – Tracy Andrews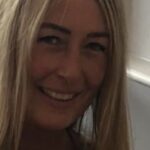 "Hello, I am Tracy Andrews. I joined CCFC as the Events Manager in 2018 but it's fair to say that my role is so much more than that. My work covers all aspects of an Operations Manager at the EMG Inspire Stadium!"
"Prior to working at City I managed hotels, worked in the hospitality industry, as well as being the Events Manager at West Ham United FC when the club was at Upton Park. For a number of years I owned and managed my own successful Swimming School in Brentwood."
"As the Events Manager at CCFC, I am heavily involved on match days; I work with sponsors who book the VIP Matchday package which is held in the Tony Butcher & Don Walker lounge which includes a pre-match meal overlooking the pitch. I also arrange and manage corporate events.  I regularly give up my spare time to assist with stadium improvement events, as well as being a member of both the CCSC Executive and the CCFC Executive groups, working alongside the Board and other key leads."
"I am looking forward to helping and participating in CCSC events and operations and helping to organise, facilitate and replicate the great times had on away game coach trips and at numerous social events!"
---
Football Club Liaison/Match Day Operations- Leigh Norris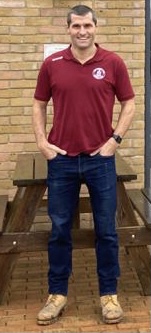 "I'm Leigh Norris. I work in Chelmsford and as well as supporting Ipswich Town, I've been a City follower for many years and played for a number of youth teams back in the day, including a couple of games at New Writtle Street."
"Since August 2020, I've been volunteering with and co-ordinating our awesome volunteers at numerous matches; a number of stadium clean-up events and spending a lot of time helping Dave Everard, the club's Safety Officer, with ensuring the stadium, our operations, staff and visitors are all COVID-safe."
"I also have two key roles linked to the Clarets 10 Vision including being the main link between the Supporters' Club and the Main Board and the Stadium Environment. I have a place on both the CCFC Executive Group and the Supporters' Club Executive Board to help facilitate a two-way relationship between groups."
"I love volunteering and giving up my time for my local community. As well as matchday operations at City, I've previously created and managed a number of Parkrun events (and am working on some more!) and refereeing at my son's football club amongst other activities."
"In my spare time, I am a keen Duathlete and Triathlete. I've completed a number of Ironman events and I'm currently working towards a Team GB age group place."