Supporters' Club Committee 2018/19 
---
Chairman – Luke Owers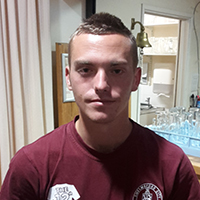 Luke has been a member of the Supporters' Club Committee for 5 years. 
"During my time with the committee I have taken on roles such as Supporters Liaison Officer, Membership Secretary & PR Officer and of course most recently Chairman; a position I have held for 3 years. Before that I also manged City Supporters F.C. for 2 years. My goals for this season are to raise £20,000+, increase membership to 400 and to help the club to increase its presence in the local community."
Listen to Luke on the Claret Army Podcast:
---
Supporters' Club Representative – Alan Jones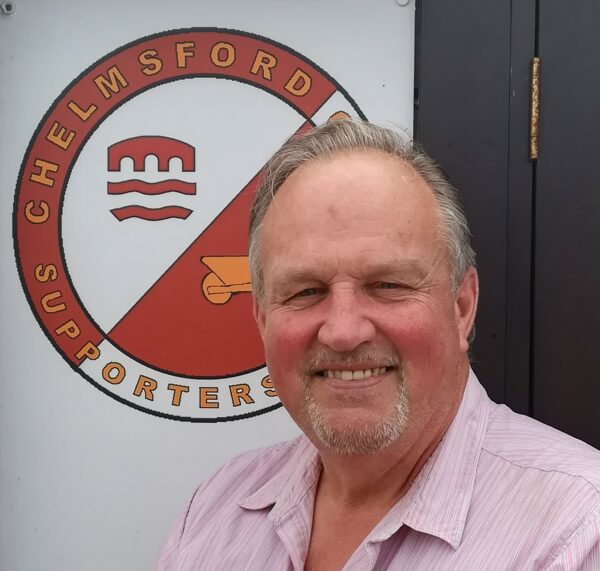 Alan has been with us for 5 years, taking on many roles and responsibilities. 
"Since coming to CCFC in 2006/07, I have been happy to help out with anything within my capabilities, such as general maintenance, replacing the cellar floor, light bulb renewal, new shelves behind the clubhouse bar, refreshing the dugouts, fundraising, events, school invites, hosting quiz nights, Q&A's and POTY awards, perimeter and ground advertising boards, attending board meetings as our Supporters' Club liaison and I do all of our banking (cash)." Needless to say, we would not be where we are today without Alan on board! 
Alan's ambitions? "To see City promoted and to get someone else to do some of the above!"
Listen to Alan on the Claret Army Podcast:
---
Secretary – Debbie Brooks
Debbie will be continuing her role as Secretary for the 2018/19 season. 
"I joined the committee with my Dad and former committee member, John Brooks, 4 years ago after supporting Chelmsford City and attending games since I was about 3 years old! I have also helped out behind the bar since the team came back to Chelmsford 12 years ago. My ambitions are to be a part of the club when they achieve the deserved success of promotion and as the club grows and be a voice for the supporters so their views are listened to."
---
Secretary – Andy Monk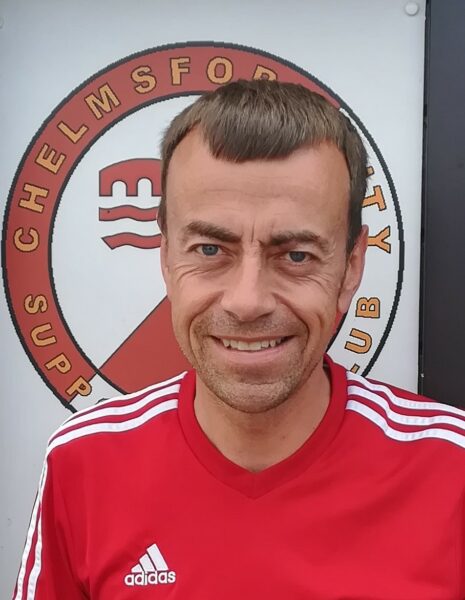 Andy has been with us for two years and will be taking on the role as Secretary, along with Debbie Brooks. Andy was on our Events & Fundraising team last season. 
"This is my second season as a committee member.  I joined after I got talking with Simon Stancevic, Luke Owers & Alan Jones forming good friendships and as a result I wanted to do my bit to help the Supporters' Club and ultimately for the benefit of our football club.  The CCFC committee is an asset that many clubs can only dream about and its members have done so much over the years to help raise funds and provide much needed resources."
"I have followed Chelmsford City FC for as long as I can remember, certainly back to the late seventies/early eighties. 
I do a shared role with Debbie Brooks as the committee secretary, but more often than not you will see me on the Supporters' Club table at games.  I am also part of the match day operations team, which involves putting up and taking down fencing, moving the dug outs etc and preparation during the off season such as painting dressing rooms, cleaning up and doing any general duties that needs some volunteers."
"Last season I cycled from London to Paris to raise money for St Helena Hospice & of course CCFC.  This season I am hoping to cycle to a game to raise further much needed funds.  My ambitions on the pitch are of course promotion, but equally I would like to see things off the pitch progress, particularly with higher attendances by increasing awareness in the community (something the Supporters's Club committee have already been working on by attending school fetes during off season). Of course success on the pitch helps, but that alone wouldn't necessarily generate new fans, only the returning of some old faces.  The clubhouse is an asset and very important income generator and I am sure with our new owners on board things will only improve on this front."
---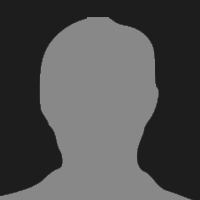 Treasurer – Steve Monk
Steve joins us for his first year on the committee. Steve has helped with the club as a volunteer for many years, helping out Andrew and co on the Fencing Crew and preparing the ground on match days and this season he will be taking on the role of treasurer, replacing Kieran Stock. 
"This is my first year on the committee but I have helped with the fencing on match days for several years now going back to the days when Paul Roberts was the person responsible for match day operations. I am also one of the "called upon" people when it comes to putting the ro ro and cro ro in and out every season. Some of you may not be aware that the cro ro had to come down twice towards the end of last season and then go back up prior to our final game due to athletics requirements before finally going away for the summer. I have also helped for the last five seasons to put advertising boards up (and down) before and after the season amongst other things. As a new committee member I hope to blend in seamlessly to the existing committee. They have done a sterling job before I came along but I'm not backwards in coming forward when in comes to expressing an opinion. My personal ambition for this season? There is only one – promotion. Not just for the supporters but for Rod and his magnificent (and very personable) management team"
---
12th Man – Lily Sargent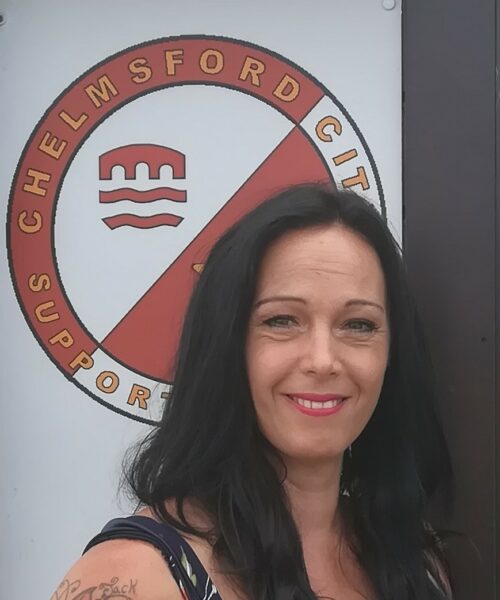 Lily joins us for her first year on the committee. Lily currently works for Chelmsford City Football Club and will also be taking on the role of 12th Man for the new season, replacing Simon Stancevic in this role. 
"Regarding the 12th man, obviously I would like to sign up as many people as possible to help with the budget. I feel that the members of the 12th man should be rewarded and recognised for their generosity as this has not happened in the past. As a club we do appreciate the work that the supporters and fans put in and I shall be inviting old and new members up to dine with the players and take photos if they wish . I am also aiming for them to get priority and discount on certain events."
---
Match Day Operations – Andrew Palmer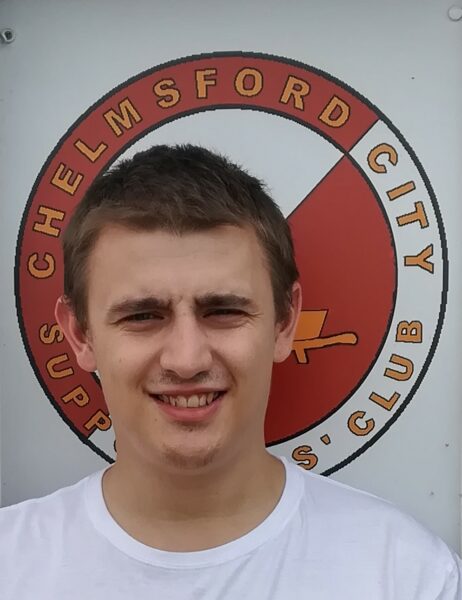 Andrew has been on the committee for 4 years and being a part of this group every year helps him get excited for the new seasons ahead.
Andrew has taken on various roles during his time with us, including being a member of the Fencing Crew before taking over Match Day Ops responsibility. 
"My ambitions for this season are to make this club get better with more fans arriving through the gate and backing this team all the way. We claim that we are a City and it's about time that we supported like one. One of my personal ambitions are to overcome every challenge set before me and I've been doing this since the day I was born! #lord"
Listen to Andrew on the Claret Army Podcast:
---
PR Officer & Website Administrator – Chris Berry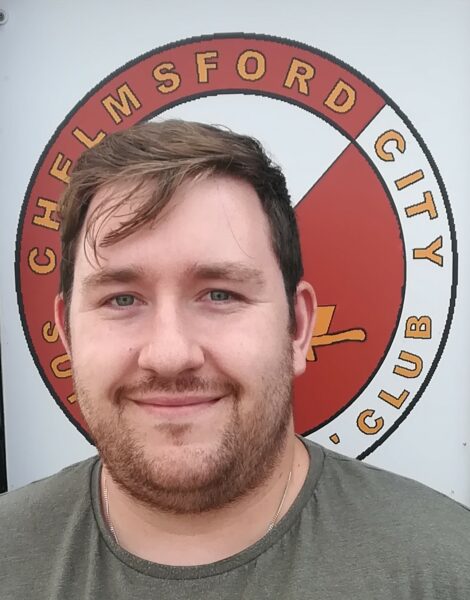 Chris joined us in late 2017 in a General Assistant role and has since taken on the responsibility of running our social media feeds and maintaining our website, as well as sending out monthly E-mails to all of our Supporters' Club members, updating them on current news and upcoming events. 
"My ambitions are to help the club get its name out there with the local community using the power of social media. This is a big City and we know that we can draw in bigger crowds than we currently attract, so hopefully we can achieve this next season as a group. Social Media is massive in this day and age and I'm always looking at new ways to improve and help the club grow."
Listen to Chris on the Claret Army Podcast:
---
Events & Fundraising – Jon Read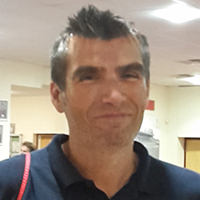 Jon is an invaluable member of our Events & Fundraising team. Jon and a few other Supporters' Club members did a walk from Hungerford to Truro last season, which took them a week and they raised up to £4,000! Jon will be continuing his role with the Events & Fundraising team for this season and has plenty of ideas for the future!
"I'm a veteran member of the SC and committee. I've had a go at a number of things including coach travel, half time draw tickets, selling chocolate from trays walking around the ground, events organising and book publishing (50 Shades of Claret for example)! I'm always interested in fun ideas to generate a few quid for the club whilst having a laugh. This might explain the numerous hikes, mountain climbing and schemes we put on throughout the season. After 20 years of putting on the race night, it's time to explore other options and try to play a part in the upward growth of of our new look Supporters' Club. Look out for the news of this years Chelmsford to Torquay hike – 'Stairway to Devon'. A fan since 1975, I'd just like to see the club well-run, sustainable and preferably, having a shot at the National League and above"
---
Away Travel – David Ramsey-Smith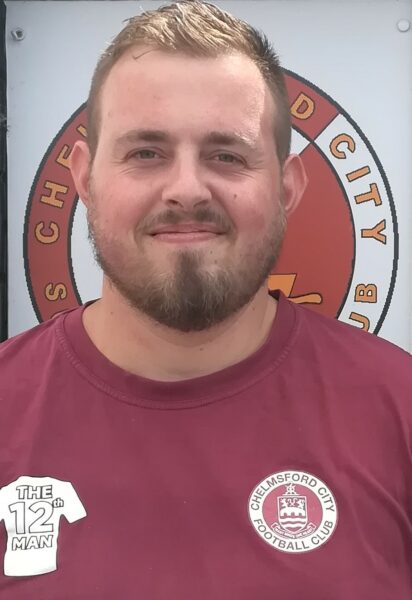 David has been with us for 3 years and has taken on roles such as General Assistance, PR Officer & Website Administrator and will be taking on the responsibility for away day travel this season.
"My ambition for this season is to see the coach thriving every away day! To book a place on an away coach, please give myself a call or text me on 07455 914923" (please see our Clarets on Tour page for more information). 
---
General Assistance – David Cresswell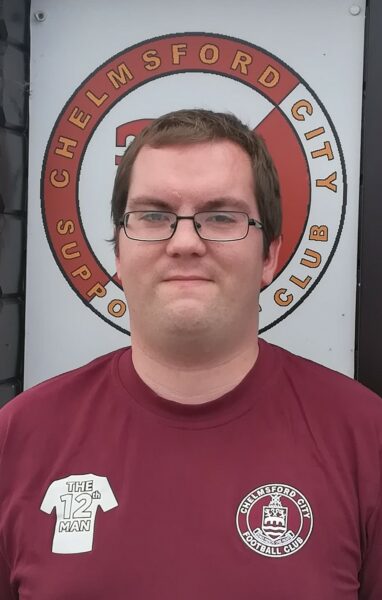 David has been with us for 2 years now and was a part of the Events & Fundraising team last season.
This season David will be taking on the role of General Assistant!
Listen to David on the Claret Army Podcast:
---
General Assistance – John White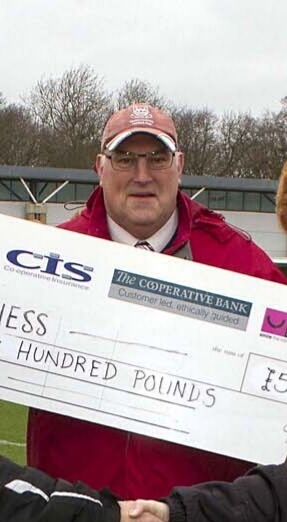 John is entering his second year with us on the committee and this season he will be taking on the role of General Assistance, after being a member of the Events & Fundraising team last season. 
"I have supported City since 1967 and have followed them here, there and everywhere since. I was assistant groundsman in the late 70's and maintenance at New Writtle Street, including being a fundraiser in our exile years. It would be great if the 12th Man brought in 1K a month, but we can dream. The dream of top flight footy again burns deep"
---
General Assistance – Simon Stancevic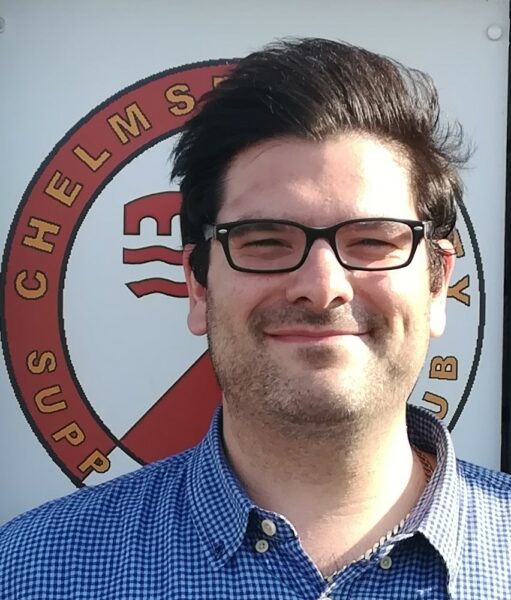 Simon has been with us for 9 years and will be taking on the role of General Assistance for this season. Simon previously held the role of 12th Man, which will now be taken on by Lily Sargent. 
"I have had many roles during my time on the committee from Membership Secretary, Main Secretary and one of the two first SC Representatives when the role was created in 2013 and then the revised role of SLO (Supporters Liaison Officer). I became the 12th Man Administrator in 2016 and now aid and assist with the rest of the committee as a general assistant. I am always to help out where I can and I'm sure I will be on the committee for many more years to come."
"My ambition is to continue to aid the SC with our aims & objectives and to continue to support the club in its quest to be where our great club deserves to be! We have the best supporters in non league, the supporters are what makes this club, simple as! Up the City!"
---
General Assistance – Will Cresswell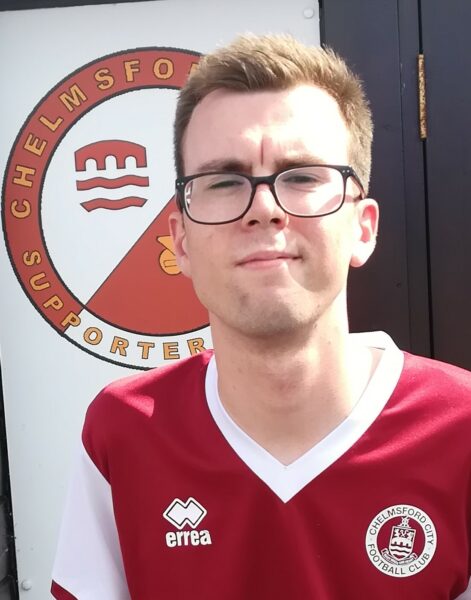 Will joined us in 2016 and was our Membership Secretary last season. He will now be taking on the role of General Assistant for this season! You will always see Will hours before kick off with the Fencing Crew as he helps prepare the ground for match days before and after. He also helps out behind the turnstiles! 
"My ambition is to keep helping out where I can this season and hopefully get a more tailored role in the future". 
Listen to Will on the Claret Army Podcast:
---