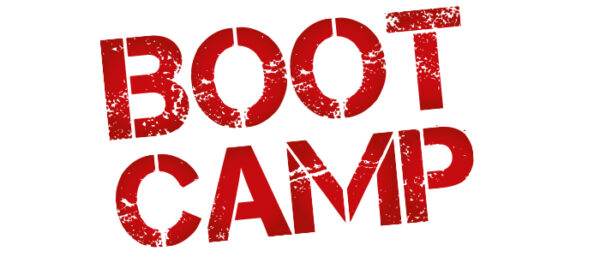 The tin of Quality Street is finally almost gone and the last tin of Pringles has bitten the dust. It's now time to start thinking about the summer, getting back to your fighting weight and your plans to fit in that bikini; and that's just the blokes!
This will be the fifth time we've launched the Boot Camp, and each time has proved to be incredibly popular, easy to run and very rewarding to witness the results. Remember, it was this that kick-started 'Big' Simon Stancevic to become the hunk that he is today, and we've got a few on our hit list, we can tell you!
From Saturday 19th January (weigh-in before the Dartford game) to Saturday 30th March (final weigh-in before the Oxford City game), willing participants will register with a Committee member, receive details and a form to try to obtain pledges to support them in their weight loss attempt. Not only is it hugely beneficial to the Club, just think of the positivity in the person if that extra stone or two can be shifted.
It can be 'pound for a pound', whatever you want – all we ask is that you give it a go, try to raise a few quid to give you an incentive and see where we go.
There will be a prize for whoever loses the most body mass in % and also a price for whoever raises the most money for the Supporters Club. We also hope to arrange a couple of fun activities to assist you with your weight loss.
It would be great to see 20 lined up on 19th – we already have six – do you fancy it? You won't regret it!
Thanks,
CCSC