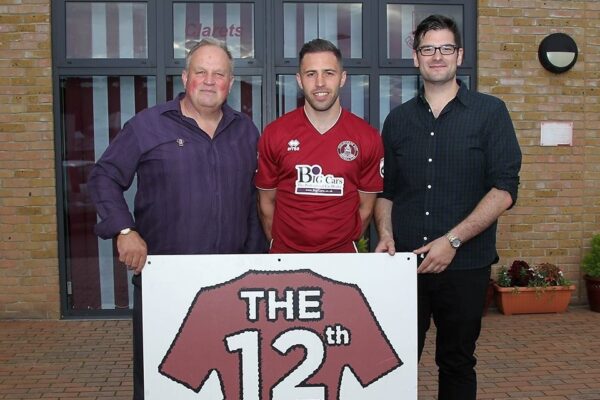 The Supporters' Club committee are happy to introduce a new 12th Man fundraiser.
With the current injury list and the fact we have to play 8 games in 28 days when the season kicks off, the Supporters' Club would love to give the management team a little boost for August to help them through a busy month. With that in mind we are happy to to introduce a new fundraiser to raise money for the 12th man. The aim of the game is to sponsor any player for appearance or performances or anything you like. We have listed some examples below:
– £X for every penalty scored By Scott Fenwick
– £X for every clean sheet kept by Ross Worner
– £X for every goal scored by Rhys Murphy
– £X for every game that Shaun Batt starts in
– £X for every goal scored by either Swaine or Spillane
– £X for every goal scored in a cup competition
– £X for every appearance made by Amos Nasha
– £X for every assist made by Johnny Giles or Tom Wraight
Players can be sponsored more than once and you can sponsor them for however much you like. At the end of each month we will E-mail all involved to advise how much money is due. Money can be paid whenever you like, even in advance. Any support will be greatly appreciated by the management team with the 12th man already making a huge difference this season. If you would like to sponsor a player please send us an E-mail at chelmsfordcitysupportersclub@hotmail.co.uk or alternatively, you can let us know on the Chelmsford City Soapbox.
For more information on how you can donate to the 12th Man fund, please click this link!
Up the City!