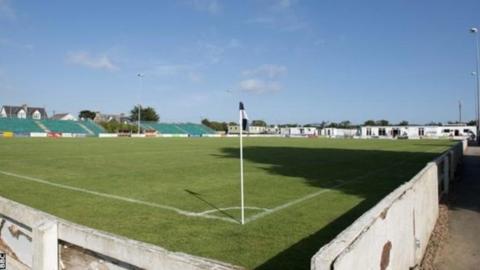 Participants: Ally Whipps, Andy Abbott, Gavin Brewer, Will O'Donnell, Richard Macey, Phil Watts, Mark Heginbotham, Richie Bethell, Alan Jones and Jon Read.
The above gentlemen will be hiking from Chelmsford to Torquay next March to raise funds for CCFC, City of Chelmsford MENCAP & Cool to be Kind!
**Update – It has been confirmed that the Clarets tie away against Truro will be played at Treyew Road in March.
Jon Read said:
"As you may have heard, good ol' Truro have only gone and made things potentially more tricky by being in with a good chance of returning to Treyew Road in time for our game on 23rd March – which scuppers our accommodation plans a bit, but Plan B is swinging into action.
The crew are raising vital funds for Chelmsford Mencap and 'Cool to be Kind', as well as our own community-based projects. Our very own Will O'Donnell is a worthy volunteer for Mencap, and a few of us regularly help the club with CTBK events. We hope to be in a position to make a very sizable donation to these bodies in April.
So the plan is to meet early on the 16th and do a dozen plus miles before scooting back for the Clarets clash at home to Weston-super-Mare. We'll then return to the same spot Sunday morning in our support vehicle, ably driven by Alan Jones, before starting the slog proper. 240 plus miles, done in relay with a group covering the morning legs of 18 miles and another bashing out the afternoon 18 miles. As you'll imagine, the terrain will be a real mix, from the urban throb of London, the peaceful suburbia of Surrey ad Hampshire to the splendor of the Jurassic coast. We will aim to finish at Plainmoor, as originally planned, but may need to crack on early Saturday morning to give us a couple of hours to then drive from Torquay to the outskirts of Truro. We'll then finish the walk with the whole group hiking in from the edge of the City.
The lads are funding this all themselves, including taking a week off work, so any support you can offer them would be immense. Anyone who wishes to sponsor the whole group – please let me know as I'll hold a 'group sponsorship' form but the individuals will each be passing among you with their sheets, I imagine.
If anybody feels they would like to be more involved, or would maybe sponsor a leg, or more – please also give me a shout. The 'Peter Foster Leg 4 – Salisbury to Stourton Candle' has a real ring to it.
We plan on doing our Vlogs again to post on social media and we're hoping that we can reach a decent audience so we can make it a real good fundraiser. Massive thanks to Johnny White, who – despite his absences from The Gulag – has kindly helped to fund the transport."